If you're just getting started with content marketing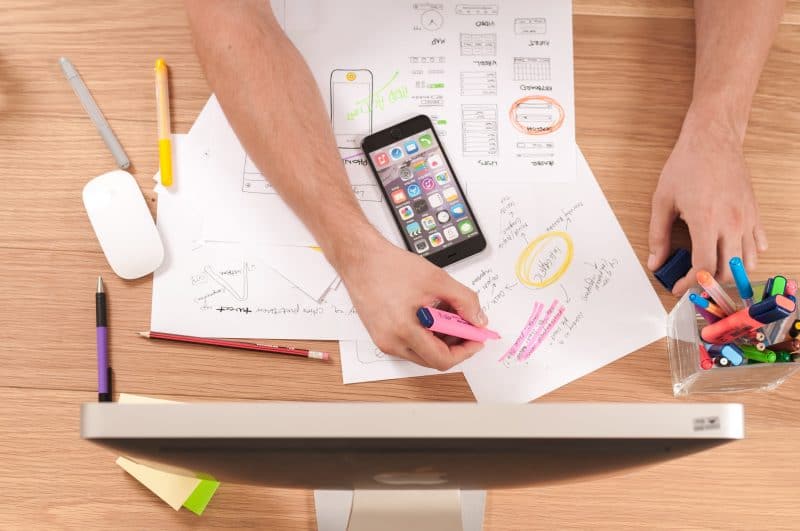 Here are some Tips for beginner writing to maximize your plan
Ever since the dawn of the internet, people have been writing. Not just letters, essays, and poems, but also articles, blogs, and other text. It's a skill that can be useful in many different ways, and it's a great way to express yourself and learn more about the world around you. But when you're first starting out, it can be daunting to know where to start.
And the best place to start is by writing. Spend time writing whatever comes to your mind, and don't be afraid to share your work with the world. As you become more comfortable writing, you'll find yourself naturally improving, and your writing will begin to show improvement. The best way to improve as a writer is to keep writing, and the more you practice, the better you'll get.
According to NVISAGE Digital, 4.4 million new blog posts are published every day across all platforms. WordPress blogs host 70 million new posts per month. 30% of all bloggers around the world reside in the U.S. The number of U.S. bloggers amounted to 2 million.
Over the years, many marketers have changed the content of their websites to make it more current. It's the greatest fun to discover blogs who are interested in sharing their knowledge with the online community from which they can likewise produce some of the best content that can be found.
Assuming you want tips for beginner writing: 
There are many different ways to approach writing, and there is no one "right" way to do it. However, there are some general tips that can be helpful for beginners.
Share relevant content.
Not everybody will engage with your social media channels, but those who do will be grateful. You can't expect them to interact with you unless you show them that the content is relevant. Make sure your posts are interactive, offer useful information, and are more about having fun rather than discussing issues you have little knowledge of.
Provide helpful information.
You don't have to be an expert to give relevant and helpful information. It makes no difference whether or not your followers agree with what you're saying. When you share something valuable with your followers, they will appreciate it and eventually seek out the more helpful information from you. Be a source of information.
Talk about your followers' activities.
Comment on your followers' posts to start a conversation with them. Rather than trying to pitch your products or services, find out what they like. Share photos, links, videos, and anything else that is important to them and their lives. Give them some insight that will be helpful to them.
If someone asks for your advice, help, or support, give it to them. It's important to remember whether or not they like you back. It doesn't matter how many years you've known them; what counts is that you have a relationship with them. You didn't sign up to make cold calls, did you? Be a warm, friendly, and helpful person.
Provide a reminder.
It's fine if not everyone engages with your social media channels. It will encourage your followers to keep engaging with you if you include a reminder that they are still listening. This will result in the growth of your following.
And before you do anything, it's always good to have a plan for your content!
When you outgrow a blog, reorganize your content marketing strategy into a document that will be written forever because there will be new topics to write about. Because they will include both information and interviews, interviews are a great way to add content to your strategy. After you've decided on a topic for your content marketing plan, the next step is to start writing it. Your marketing document is your content marketing strategy. You should write it in a way that allows you to add to it regularly, rather than creating it and then forgetting about it.
Make sure your content is of high quality. This will be a page that you will show to promote your content. You must verify that the content is not carelessly put together. Make sure it meets the needs of your target audience and isn't thrown together on the spur of the moment.
In conclusion, if you're a beginner writer and want to improve your content marketing strategy, then following these tips will help you get started on the right foot. Just remember to be patient, consistent, and always keep learning and growing as a writer. Soon enough, you'll be an expert at content marketing!
Are you ready for more?
Here's another related article that you might want to read and gather some information from! You may visit our website to look for services that will help you elevate your businesses! Contact us today and try out the free consultation!